You may not know anything about roofing, hence why you are hiring a contractor to do it.
However, you need to make sure you do some research so that you can discuss with the contractor the materials that are going to make your roof the most durable and long-lasting.
One of the most critical materials that will make a huge difference in the quality of your roof is the underlayment.
Most roofing companies choose felt underlayment solely because it is cheaper.
However, here at Reitzel Roofing & Exteriors, we highly recommend that every roofing project is completed with synthetic underlayment, as it has tons of benefits.
We provide the best service and our top priority is always customer satisfaction.
In this blog, you will learn why we stand by synthetic underlayment.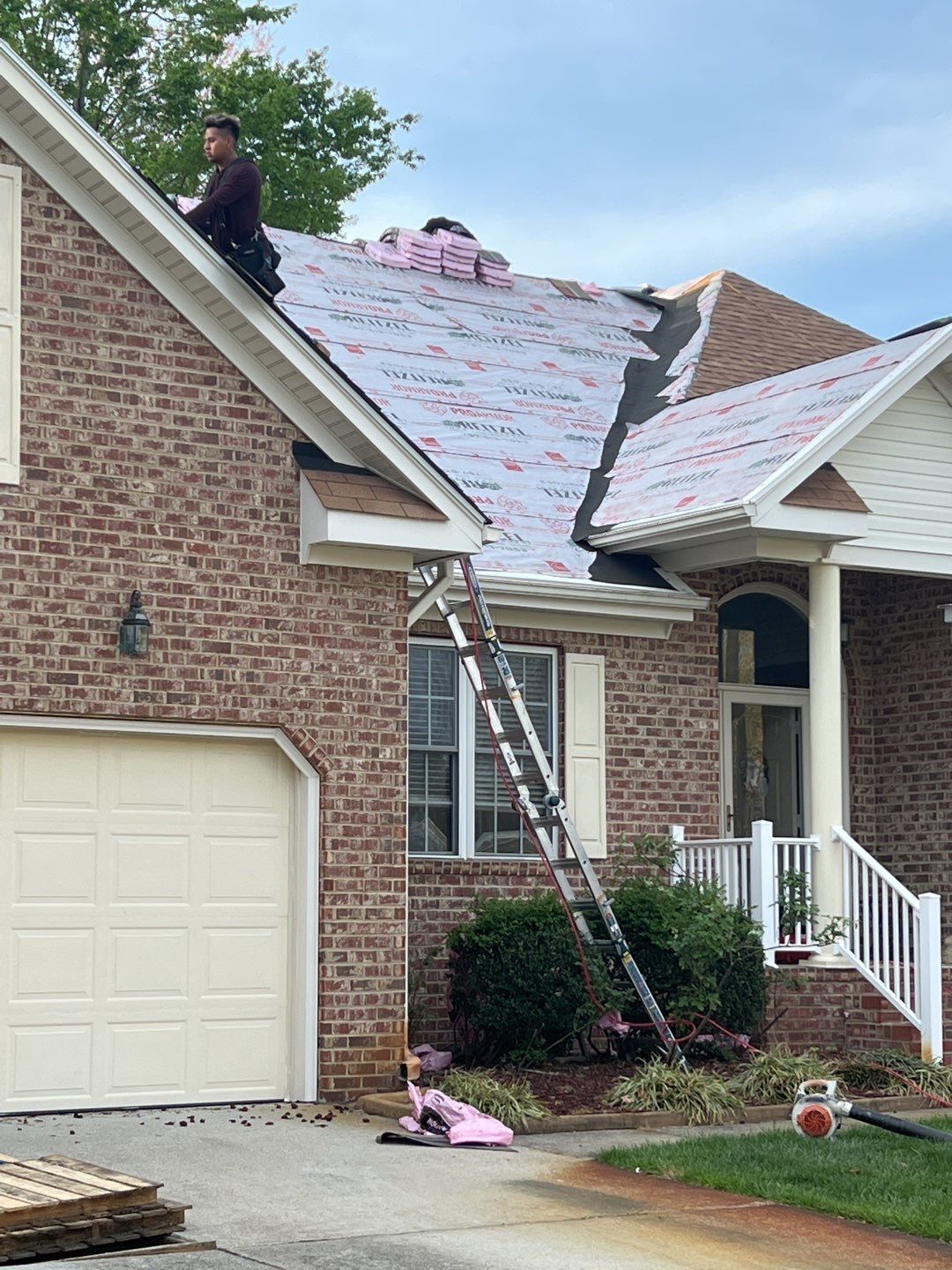 What is Roof Underlayment?
Roof underlayment is the material that is installed in between the decking of your roof and shingles.
It protects your roof from damage due to weather conditions, moisture, and UV rays.
There are two types of roof underlayments: felt and synthetic.
Choosing the right material for your underlayment plays a major role in the overall quality of your roof.
Synthetic Underlayment is Durable
When compared to felt underlayment, synthetic underlayment is much stronger and lasts much longer.
During installation, synthetic underlayment does not tear easily at all, and can withstand long amounts of exposure to moisture and UV rays.
It can also hold the weight of the actual contractors while it is being installed, unlike felt underlayment.

Synthetic Underlayment is Efficient
When it comes to actually installing the underlayment, synthetic is the better choice in many aspects, and will reduce time during the project, allowing you to get your roof sooner.
Synthetic underlayment is lighter, which will make the workers more productive and less worn out during the roof replacement.
Synthetic underlayment is overall much quicker to install, as there is significantly more material per roll than felt underlayment.
Approximately, for every three rolls of synthetic underlayment used, to cover the same amount of space, you would need about 15 rolls of felt underlayment.
Also, synthetic underlayment is the safest choice for contractors, it is much more resistant to slipping, and allows the workers on your roof to be less worried about getting hurt and more focused on ensuring your roof installation is as accurate and consistent as possible.

Synthetic Underlayment is Long-Lasting
Synthetic underlayment is plastic, which like we said earlier, will last much longer for your roof as it repels moisture much better and doesn't mold, unlike the felt alternatives.
In Conclusion
Here at Reitzel Roofing & Exteriors, we don't cut corners and give you lower-quality roofing materials so that we can save money.
We are here to provide you with a safe, long-lasting, durable roof that will be constructed with the highest standards.
To view our roofing services and get in contact with one of the skilled roofing professionals on our team, click here to contact us.
Also Read:
Don't Let Your Deck Rot: 4 Ways to Maintain Your Wooden Deck