A roofing project is a significant investment in your home, and finding the right contractor is crucial to ensure its success. Before and during the roofing project, it's essential to have open communication with your roofing contractor. Asking the right questions can help you make informed decisions, ensure quality work, and protect your home. In this guide, we'll provide you with a comprehensive list of 20 questions to ask your roofing contractor, helping you navigate your roofing project with confidence.
1. Are You Licensed and Insured?
The first and most critical question to ask is whether your roofing contractor is licensed and insured. A valid license ensures that the contractor meets the necessary requirements to operate in your area, while insurance covers accidents or damages that may occur during the project. It's essential for your peace of mind and the safety of the workers.
2. Can You Provide References?
Requesting references from previous clients is an excellent way to gauge the contractor's reputation and the quality of their work. A reputable roofing contractor should be more than willing to share references, and you can contact these references to inquire about their experiences.
3. What's Your Experience with Similar Projects?
Experience matters when it comes to roofing projects. Ask the contractor about their experience with similar roofing projects, especially those that match the scope and scale of your own. An experienced contractor is more likely to handle unexpected challenges effectively.
4. What Is the Project Timeline?
Understanding the project timeline is essential for planning and coordinating your roofing project. Ask the contractor for a detailed timeline that includes the start and completion dates. Be sure to discuss any potential delays that may arise due to weather or unforeseen issues.
5. What's Included in the Estimate?
A clear and detailed estimate is crucial for avoiding surprises in terms of costs. Ask the contractor to provide a comprehensive breakdown of the estimate, including materials, labor, permits, disposal, and any potential additional charges. This transparency will help you budget effectively.
6. What Type of Roofing Materials Will You Use?
The choice of roofing materials can significantly impact the longevity and performance of your roof. Discuss the types of materials the contractor plans to use and their suitability for your specific needs and location.
7. Do You Offer Warranties?
Warranties are essential for protecting your investment. Inquire about the warranties offered by the roofing contractor, both for the materials used and the workmanship. Make sure you understand the terms and conditions of these warranties.
8. How Will You Handle Unforeseen Issues?
Unforeseen issues can arise during a roofing project, such as hidden damage or structural concerns. Ask the contractor about their process for handling such issues and whether they will communicate with you before taking any additional steps.
9. What Safety Precautions Will You Take?
Safety is paramount in any construction project. Inquire about the safety precautions the contractor will implement to protect the workers, your property, and your family during the roofing project.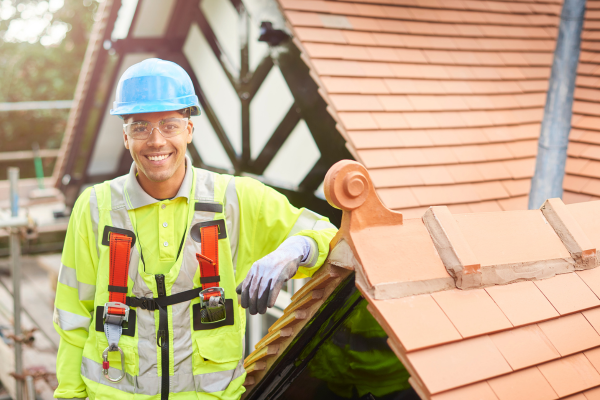 10. How Can I Reach You During the Project?
Communication is key during a roofing project. Ask the contractor for the best way to reach them with questions, concerns, or updates. Knowing how to stay in touch will make the process smoother and more efficient.
11. Can You Provide a Written Contract?
A written contract is essential for documenting the project details, including timelines, costs, and warranties. Ensure that all project specifications are included in the contract before you sign it.
12. Do You Have a Local Office or Business Address?
A local office or business address indicates that the contractor has a physical presence in the area. This can provide additional assurance of their commitment to the community.
13. How Will You Protect My Property During the Project?
Roofing projects can generate a fair amount of debris and noise. Inquire about the measures the contractor will take to protect your property and minimize disruptions to your daily life.
14. What Is the Payment Schedule?
Discuss the payment schedule with the contractor to ensure that it aligns with your budget. Be cautious of contractors who require large upfront payments.
15. Do You Handle Permits and Inspections?
The contractor should be responsible for obtaining the necessary permits and scheduling inspections as required by local building codes.
16. Will There Be On-Site Supervision?
An on-site supervisor ensures that the project proceeds smoothly and that any issues are addressed promptly. Inquire about the presence of an on-site supervisor during the project.
17. How Will You Clean Up After the Project?
Roofing projects can leave a mess, and it's crucial that the contractor cleans up thoroughly after completing the project. Discuss the cleanup process and your expectations.
18. Can You Explain the Roofing Process?
Ask the contractor to explain the roofing process step by step, from the initial assessment to the final inspection. Understanding the process can help you stay informed.
19. What Sets Your Company Apart?
Inquire about what makes the contractor's company stand out. This question can provide insight into their values, expertise, and the benefits of choosing them.
20. Do You Offer a Free Inspection?
To kickstart your roofing project with confidence, ask if the contractor offers a free inspection. A professional inspection can help you understand the condition of your roof and what work is needed.
Conclusion: Your Roofing Project with Reitzel Roofing & Exteriors
A roofing project is a substantial investment, and you deserve the peace of mind that comes from working with a reputable and reliable roofing contractor. By asking the right questions, you can make informed decisions, ensure quality work, and protect your home.
At Reitzel Roofing & Exteriors, we understand the importance of clear communication and transparency during a roofing project. We're here to answer all of your questions and address your concerns to make your roofing project a success. To take the first step towards a secure and appealing roof, contact us today for a free inspection and a personalized consultation tailored to your needs. Your dream roof is within reach with Reitzel Roofing & Exteriors!