Adding a fence to your property can enhance its privacy, security, and aesthetics. However, the decision to tackle a fence installation as a DIY project or hire a professional contractor like Reitzel Roofing & Exteriors can significantly impact the final outcome and long-term value of your investment. In this comprehensive guide, we'll explore the pros and cons of DIY fence installation versus professional services. As a reputable roofing and exteriors contractor based in Virginia Beach, Virginia, Reitzel Roofing & Exteriors is equipped to provide insights on when it's best to call in the professionals for a flawless fence installation.
The Benefits of DIY Fence Installation
Undertaking a DIY fence installation can be an attractive option for homeowners looking to save on costs and enjoy a sense of accomplishment. The allure of cost savings is often one of the primary motivations for homeowners to opt for the DIY route. By eliminating labor and contractor fees, a DIY project can undoubtedly fit into a tighter budget.
Moreover, DIY installation provides homeowners with flexibility and convenience. You can work at your own pace and on a schedule that suits you best. Whether you're a weekend warrior or have the luxury of time to complete the project over several weeks, DIY installation allows you to plan accordingly.
Additionally, for individuals who relish hands-on experience and enjoy the fulfillment of completing projects themselves, installing a fence can be a rewarding and educational venture. Taking ownership of your fence installation can foster a deeper connection to your property and a sense of pride in your handiwork.
The Challenges of DIY Fence Installation
While DIY fence installation may sound appealing, it's essential to consider the challenges and potential pitfalls that come with taking on such a project. One of the most significant challenges is the sheer amount of time and effort involved in the installation process. Fence installation can be labor-intensive, particularly for larger properties or complex fence designs.
Furthermore, a lack of expertise in fencing may pose difficulties during the installation process. Properly installing a fence requires knowledge of local regulations, property lines, and ground conditions. Without professional guidance, mistakes could lead to costly repairs or even legal issues if the fence encroaches on a neighbor's property.
Additionally, DIY installations often necessitate specialized tools and equipment that may not be readily available to homeowners. The cost of renting or purchasing these tools can add to the overall expenses of the DIY project.
Another consideration is the quality and longevity of the fence. Without professional expertise, the fence's structural integrity and aesthetic appeal may be compromised, leading to the need for premature repairs or replacements.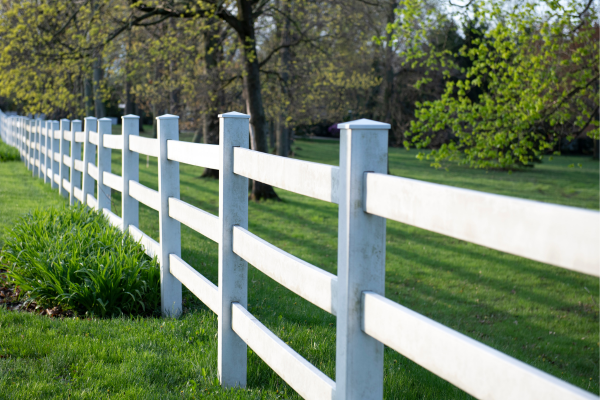 The Advantages of Professional Fence Installation
Hiring a professional fencing contractor like Reitzel Roofing & Exteriors brings numerous benefits that outweigh the initial costs. One of the most significant advantages is the expertise and knowledge that professional contractors possess. Reputable contractors have the necessary experience to handle all aspects of fence installation, from design to execution, ensuring a seamless and efficient process.
Moreover, professional fence installation can save homeowners a considerable amount of time and effort. The expert team at Reitzel Roofing & Exteriors can complete the installation efficiently, minimizing disruptions to your daily routine.
Another crucial advantage of working with professionals is the use of high-quality materials. At Reitzel Roofing & Exteriors, we prioritize the use of premium materials that ensure a durable and long-lasting fence. This not only contributes to the overall structural integrity of the fence but also enhances its visual appeal and value.
Furthermore, professional fencing contractors are well-versed in local regulations and will secure the necessary permits for a seamless installation. Compliance with building codes and regulations is essential to avoid potential fines or legal complications associated with improper fencing installations.
Ensuring a Flawless Fence Installation with Reitzel Roofing & Exteriors
At Reitzel Roofing & Exteriors, we understand the value of a well-designed and professionally installed fence. As a trusted roofing contractor based in Virginia Beach, Virginia, we offer comprehensive fencing services tailored to meet your unique needs.
With years of experience in the industry, our skilled team has the knowledge and expertise to deliver top-quality fence installations that exceed your expectations. We work closely with each client to understand their specific requirements, budget, and aesthetic preferences to design a fence that complements their property and style seamlessly.
We take pride in using only the highest quality materials, ensuring that your fence not only withstands the test of time but also enhances the overall aesthetics of your property.
When you choose Reitzel Roofing & Exteriors for your fence installation, you can trust that our team will handle all necessary permits and ensure compliance with local building codes and regulations. We value customer satisfaction and strive to deliver a smooth and stress-free installation process from start to finish.
When to Call Reitzel Roofing & Exteriors for Your Fence Installation
While DIY projects can be rewarding, professional fence installation offers unmatched benefits in terms of quality, efficiency, and longevity. For a flawless fence that adds value and appeal to your property, it's best to entrust the job to experienced professionals like Reitzel Roofing & Exteriors.
If you're ready to enhance your property with a well-designed and professionally installed fence, contact us today for a complimentary inspection and consultation. Let our team of experts help you design and install the perfect fence for your Virginia Beach property, creating a secure and beautiful outdoor space for you and your family to enjoy.