When it comes to protecting your home and enhancing its curb appeal, few aspects are as crucial as your roof. In Virginia Beach, where the climate can be demanding, having a reliable and well-maintained roof is essential. Whether you're a homeowner or a business owner, understanding the world of Virginia Beach roofing is paramount. In this comprehensive guide, we will delve into the various aspects of Virginia Beach roofing, from the importance of proper maintenance to the types of roofing materials best suited for this coastal city. We'll also explore how Reitzel Roofing & Exteriors can be your trusted partner in achieving a beautiful and durable roof that stands the test of time.
The Importance of a Solid Roof
1. Protection from the Elements
The primary function of your roof is to shield your home from the elements. In Virginia Beach, where hurricanes and heavy rains are not uncommon, a sturdy roof is your first line of defense against water damage and structural issues.
2. Energy Efficiency
3. Curb Appeal
Types of Roofing Materials
1. Asphalt Shingles
Asphalt shingles are the most common roofing material in Virginia Beach. They are cost-effective, durable, and come in various styles and colors to complement your home's aesthetic.
2. Metal Roofing
3. Slate Roofing
4. Wood Shingles and Shakes
5. Tile Roofing
Tile roofing, often made from clay or concrete, offers durability and a distinctive Mediterranean or Spanish aesthetic.
The Importance of Roof Maintenance
Regular Inspections
Cleaning and Debris Removal
Coastal areas are prone to debris accumulation on roofs, such as leaves, branches, and salt residue. Regular cleaning and debris removal can prevent damage and prolong your roof's lifespan.
Professional Repairs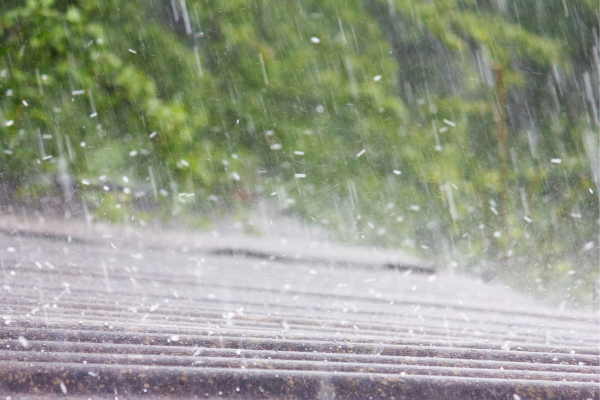 Reitzel Roofing & Exteriors: Your Roofing Partner in Virginia Beach
1. Local Expertise
2. Quality Craftsmanship
With years of experience, Reitzel Roofing & Exteriors delivers quality craftsmanship in every project. They use the finest materials and techniques to provide roofs that are not only functional but also aesthetically pleasing.
3. Comprehensive Services
Conclusion
In Virginia Beach, where coastal beauty meets unpredictable weather, your roof plays a critical role in protecting your home and enhancing its value. Understanding the importance of roofing materials, maintenance, and professional expertise is essential for homeowners and business owners alike.
With Reitzel Roofing & Exteriors as your roofing partner, you can trust that your roof will be in capable hands. Whether you're in need of a roof repair, replacement, or routine maintenance, their local expertise and commitment to quality craftsmanship make them the go-to choice for Virginia Beach roofing. Elevate your home with a roof that stands strong against the elements and adds to your property's curb appeal.