It is essential that the roof that is over you and your family's head is the absolute best quality.
If it isn't, not only will it cost you thousands of dollars down the road for future roof repairs, but the safety of your family is in jeopardy.
The safety of you and your family is our number one priority here at Reitzel Roofing & Exteriors, and that is why we use the most durable and reliable materials when we provide any roofing service.
That is why we always recommend Owen's Corning for our shingles, as opposed to other brands.
In this blog, we will explain why we use Owen's Corning, all of the benefits of using them, and why they are better than other shingles on the market.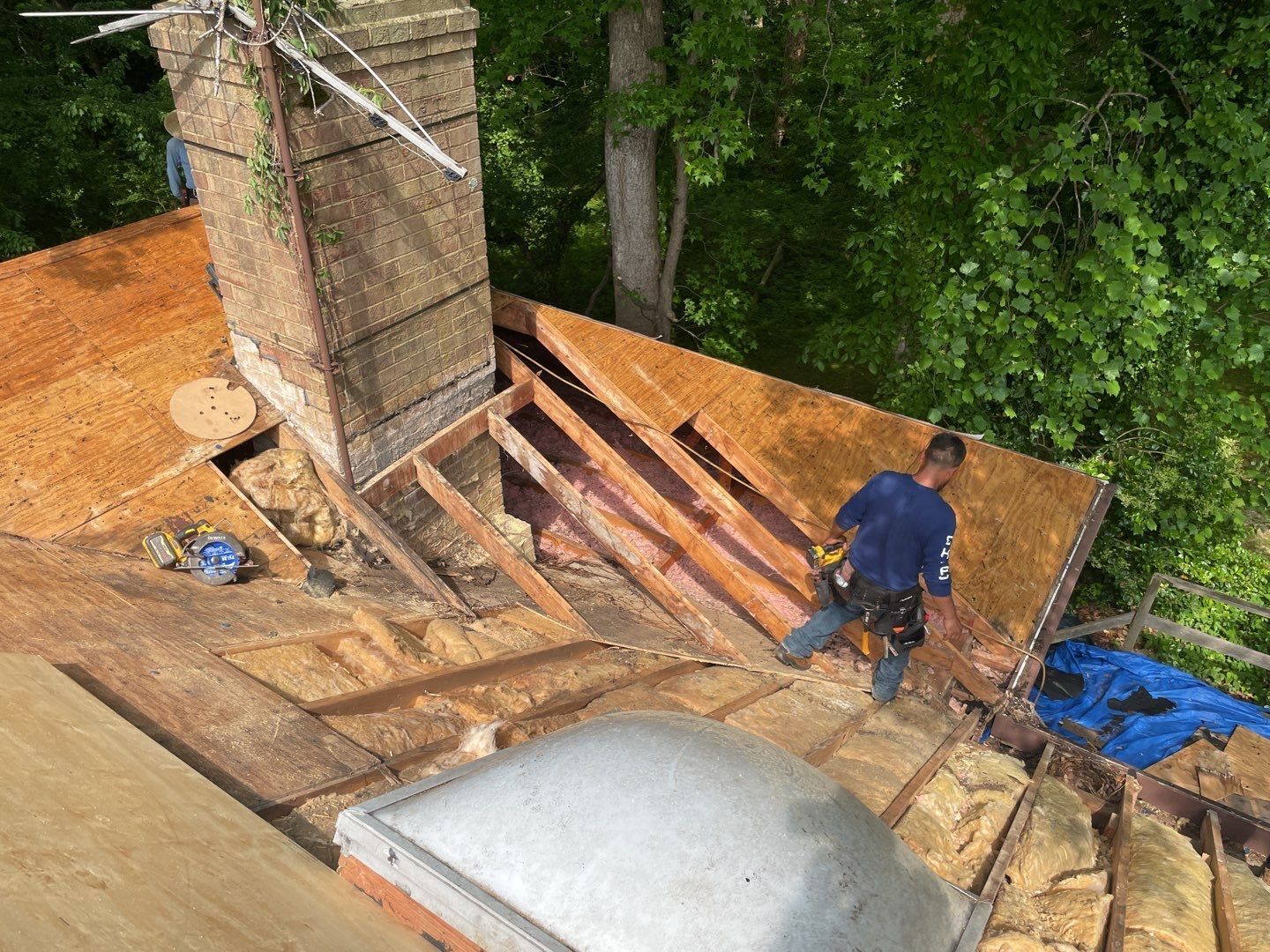 Benefits of Owen's Corning
The number one shingle brand in the United States is Owen's Corning, and they have been around for over 100 years.
But why is it that they are so popular amongst roofing companies and consumers? Here are the top 4 reasons why we love Owen's Corning here at Reitzel Roofing & Exteriors.

1.) Strength
Owen's Corning shingles are made to last, as they are 50% stronger than other shingles on the market. They are made with fiberglass, which protects your home from extreme weather and they are also resistant to fires.
Also, they are very water-resistant. Other shingle brands will grow algae after years of rain and humidity, but Owen's Corning shingles do not, which saves your roof from decay.
Wind resistance is also an especially important factor In Virginia Beach to consider with your next roofing shingle, and the typical Owen's Corning shingles easily withstand 130mph winds.
2.) Long-Lasting
Like we said earlier, these shingles are made to last.
While other shingles last around 15 years tops (and even less if installed poorly), Owen's Corning shingles can last for up to 50 years.
This is because of how durable they are, and how they can face all of the elements.
3.) Cost-Effective
Since the shingles on their own are so high-quality, it is not required for homeowners to get an underlayment or plywood deck installed underneath, saving you tons of money during the installation process.
As for the actual costs of the shingles, they start at approximately $100 per square (which is 100 feet), which is about $50 less per square compared to competing brands.
You will save hundreds of dollars when we install Owen's Corning to your roof.
4.) Wide Variety
Another important aspect about Owen's Corning is that there is a wide selection of shingles.
Not only is there an extensive range of colors, but you can also choose different styles (three-tab vs architectural), and features (such as SureNail Technology and StreakGuard Protection).
It can be intimidating to choose from all of their options, and that is why we are here to work with you at Reitzel Roofing & Exteriors, so that we can make the best choice for a shingle together.
Why Does This Matter?
You may be thinking to yourself why we have written an entire blog about a shingle brand, but that is because we are so confident with the materials we use, we want you to know that we only use the best of the best.
Our team of contractors are also the best of the best.
In fact, we are an Owen's Corning certified roofing company here at Reitzel Roofing & Exteriors, which means that we are experts in installing these shingles.
Other roofing companies (the cheaper ones) cut corners by not getting certified, which leads to low-quality installations for you.
We are here to provide you with the best roofing installation services, and we are 100% committed to our customers.
To book a free inspection with us, call us here at (757) 513-7503.