Time and time again we get asked this question: what will you guys do to prevent my home or yard from getting damaged during the roofing process?
And that is a great question.
Here at Reitzel Roofing & Exteriors, our highest priority has always been customer satisfaction, and we have always done everything we can to ensure that your property is in just as good of shape from when we started the project to after.
Also, we never leave a home until the owner is 100% happy with our services, and that includes cleaning up your yard after.
In this blog, though, we will go into detail about what exact measures we will take to protect your home.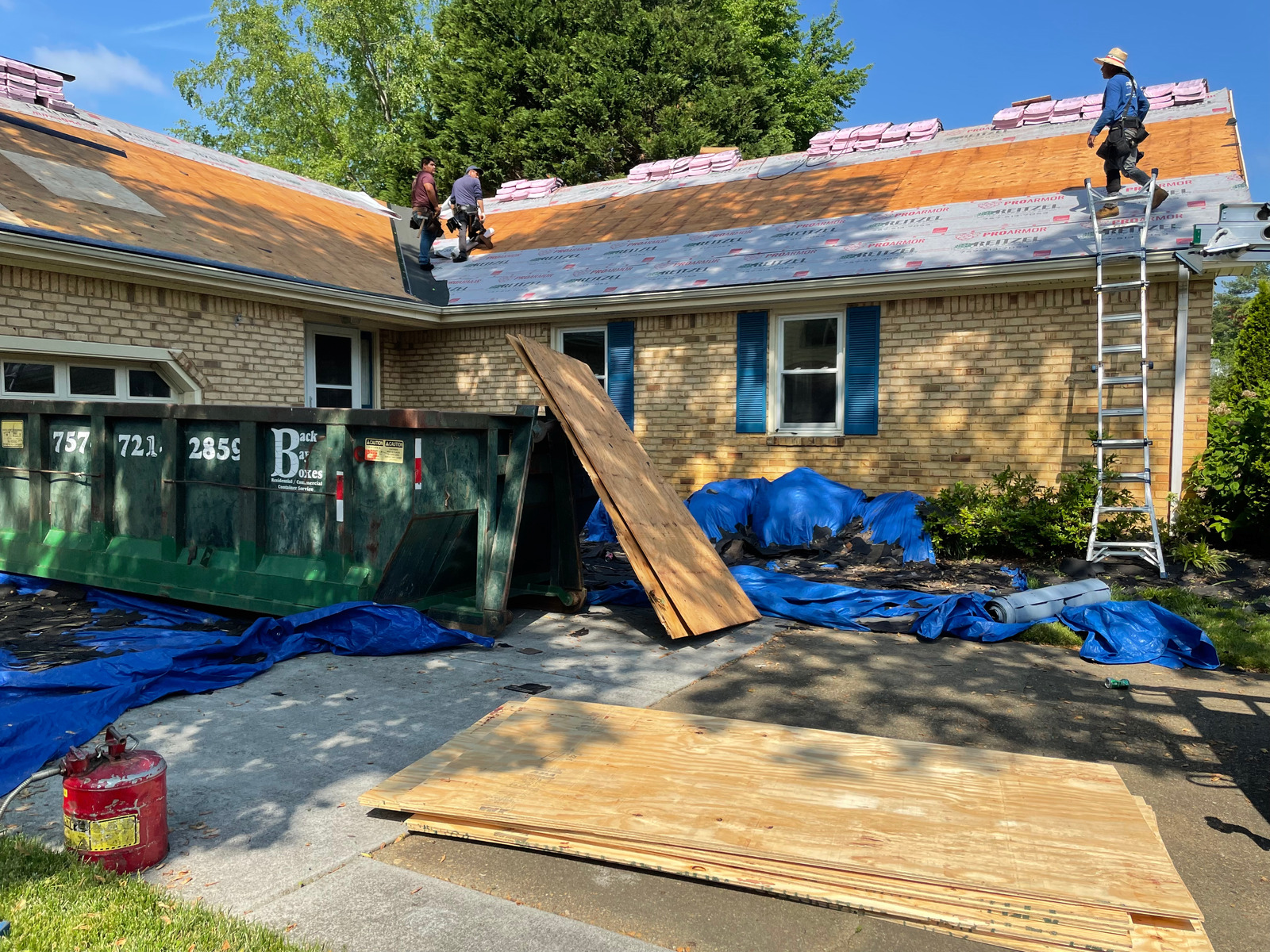 Landscaping Protection
On the day we arrive to begin your roofing project, we will cover any landscaping close to the roof with a tarp, so that your plants are protected from anything that will fall from the roof.
Window Protection
We will also cover your windows for the same reason we cover your landscaping.
We do this to prevent any falling debris from breaking any of your windows.
Thorough Cleaning
After the project is completed, the contractors on our team will ensure that all of their trash and roofing debris are properly thrown away.
We will also walk around with magnetic nail guns that are able to pick up any loose nails that are on the ground, as we want to prevent anybody from stepping on them or running over them in the future and damaging equipment.
During this cleaning, we will make everything look back to the way it was when we arrived.
Steps You Can Take To Protect Your Home
Something you probably haven't thought about that we highly recommend one day prior to your roofing project starting is to mow your lawn.
That way, it will be easier for us to spot any trash or nails that have landed on your grass and pick them up ourselves.
You also should move anything that is on your patio or deck somewhere else that is not in the way so that we can get our job done without you or our team worrying about damaging anything.
Then, you should ensure that there is space for our team to put the dumpster trailer in your driveway, so that we can safely put our trash in a confined space and not all over your yard.
To Sum It All Up…
At Reitzel Roofing & Exteriors, we will go above and beyond to make sure that your property is safe during all projects.
We have been in the roofing industry for over two decades, and are among the best rated roofing companies in Virginia Beach, partly because of our attention to detail always.
To get in touch with us about our roofing and exterior services, call us at (757) 513-7053.