Any sort of leak in your home is a major concern.
You may assume right away that any leak is because of a roof, but that is not always the case.
You can call a roofing company like us here at Reitzel Roofing & Exteriors to evaluate your leak, but it is helpful to know ahead of time whether the leak is caused by your roof or HVAC so that you don't waste your time.
So, here are some steps for you to assess what the root cause of your leaky roof is.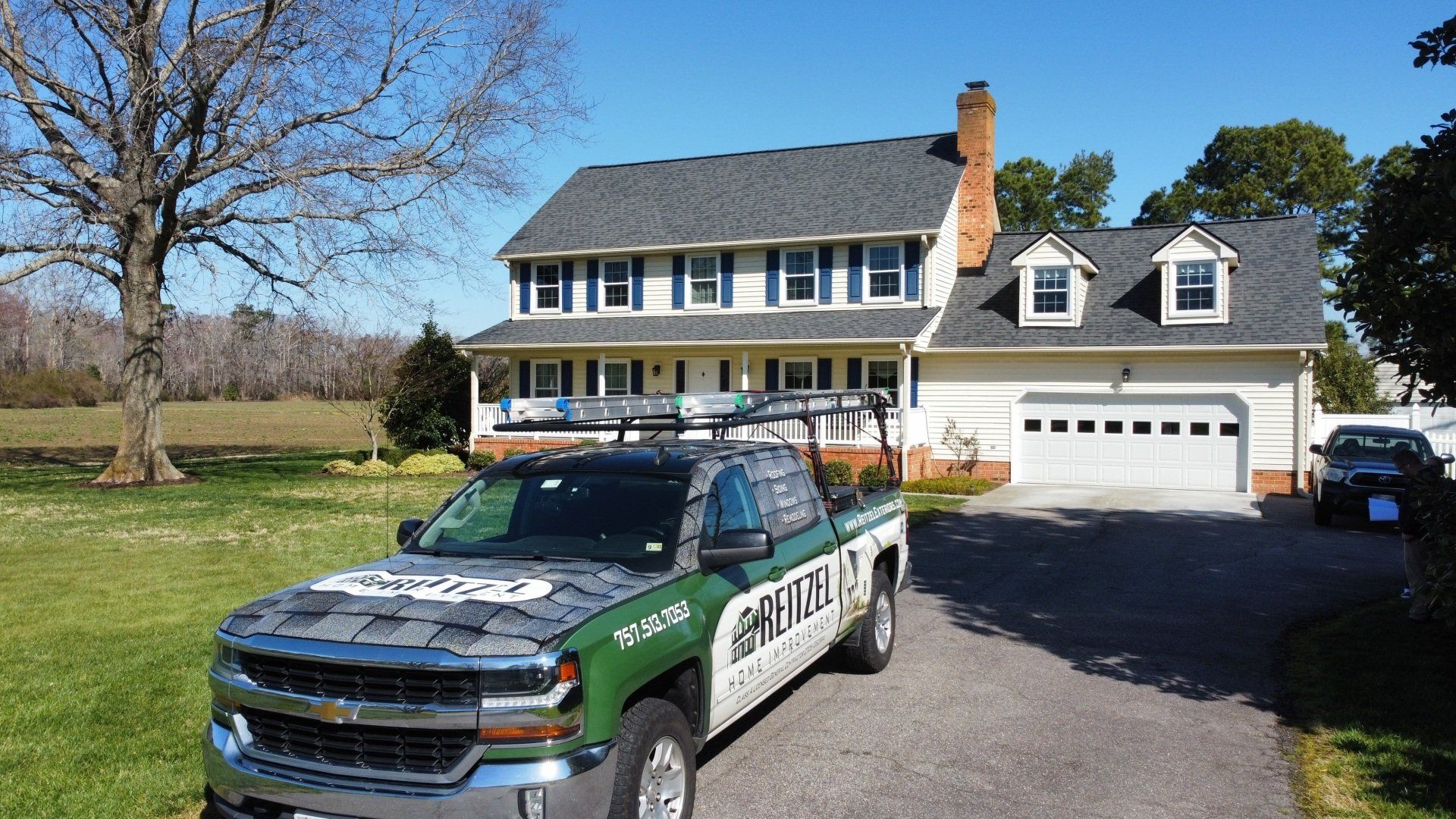 See If It's Raining


If you notice a leak in your home and it hasn't rained that day or a few days prior, then it likely is not because of any roof issues.
Check Out Your Ceiling Tile
If the leak you have noticed is on one of your ceiling tiles, then remove it and try to see where it is dripping from.
If you notice something big and silver that is dripping, then that right there is your HVAC, and you should contact an HVAC operator. But if you don't see a "silver thing," you could call a roofer, or you could move on to step three to be entirely sure what the situation is.
On the other hand, if the leak is going through a ceiling that doesn't have tiles you can easily remove, then move on to step three.

Investigate Your HVAC
A lot of HVACs are on roofs, and if yours isn't (if it's on the ground on the side of your house instead), then it is time to call a trusted roofing company.
However, if yours is on your roof, then try to get up on your roof (safely) and investigate your HVAC machine.
If there are any cracks, holes, or missing nails in the area then that is likely what is causing the leak, as moisture from the machine can penetrate and get inside your home.
Also, it is helpful to see where exactly your HVAC is located on top of your house and see if it is directly above the area in your home that is leaking.

The Bottom Line
Even after you complete these steps and you are still not 100% certain whether your leak is because of your roof or HVAC, then please do not hesitate to call us here at Reitzel Roofing & Exteriors.
We love serving our Virginia Beach community, and we treat every customer like we would our own families.
Please reach out to us by calling (757) 513-7503 and book your free inspection today!