With the colder weather and the holiday season fast approaching, your home's roofing system may be the last thing on your mind. After all, winter in the country's southeast region isn't typically as harsh as in other areas, but rather a respite from powerful hurricanes and the intense summer heat. However, it's not smart to assume Virginia weather will be smooth and pleasant during the entire course of winter.
Here at Reitzel Roofing & Exteriors, we will share with you the most important tips for you to prepare your roof for this upcoming winter, so that you can prevent any long-term and expensive damage to your roof.
Now, let's get into it!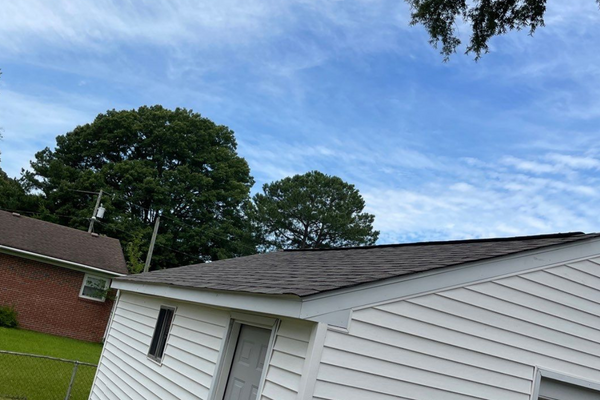 Clean Up Your Roof
Debris on your roof, such as leaves or pine needles, can break down over time and eventually start to cause mildew and rot to develop on top of your roof. This can cause problems that may result in water leaking into your home or that impact the overall longevity of your roof. Before the winter months hit, take some time to clean debris off your roof so that your roof can do a better job of protecting your home.
While you are up on your roof, you should also take a close look at your home's chimney for possible masonry problems. Cold weather, ice, and snow are hard on masonry and can cause leaks. It is much better to head those problems off with proper maintenance while the weather is still good!
Clear Out Your Gutters
You should regularly clean out your gutters all year, but it's especially important to do it in order to prepare for winter. This is because clogged gutters don't allow rainwater to flow through so that it's properly directed away from the home.
If you have snow on your roof, it will eventually melt and will similarly need to be directed away from the house, requiring cleared-out gutters. It's best to clean your gutters before winter so that you can do it when the weather isn't so cold.

Trim The Trees Near Your Home
Trees that are close to your house can deposit debris onto your roof. This can be leaves that make their way into your gutters, clogging them up. It can also be tree branches that could damage your roof when they fall onto it.
If you've just cleaned your gutters, it's a good idea to also trim back your trees so that they won't drop more leaves into your freshly cleaned gutters.
Check Your Attic's Insulation
Before it starts to get cold is the best time to make sure that your attic is properly prepared for winter. This involves checking both your attic's ventilation and its insulation. Ventilation is important because it helps the air within your attic to properly circulate.
Insulation is also important because it's what keeps the warm air drifting up from the house below from escaping out through the roof, leaving your home colder than it should be and your heater working harder than it needs to.
Get Your Roof Inspected By A Trustworthy Roofer
Maintaining your roof and keeping it in good shape is a continuous process, even during the cold months of winter in Virginia, which means you have to prepare your roofing system for the worst at all times.
Scheduling visual inspections as often as you can is a great way to address potential issues. To help prepare your roof for the upcoming season, Reitzel Roofing & Exteriors offers free roofing inspections and estimates! To book your inspection, call us at (757) 513-7053. We are always happy to serve our Virginia residents!