Tired of neighbors sneaking peeks into your home or wild animals scurrying into your backyard? If so, maybe you're considering getting a fence around your property.
You're not the only one. The fence construction industry is growing in the US, with rising service demand expected to increase revenue.
Before you hire a fence contractor for the job, you'll want to make sure they're qualified. After all, you don't want to spend money on a new fence only to feel disappointed after the project is done.
Here are the top seven questions you should ask your local fencing contractor before you hire them.
By asking these questions beforehand, you can make sure you're hiring the best team for the job. Start your search with these seven questions!
How long has the company operated?
Before you hire a fence contractor, make sure to research the company. For example, you'll want to know about the contractor's business history.
First, determine how long the company has run and operated under their current name.
You'll want to find a company with a positive, long-term track record. A brand new business is likely still working out the kinks. Make sure the fencing contractor has spent a lot of time in the industry.
Their hands-on experience will ensure you're working with the best local contractor around.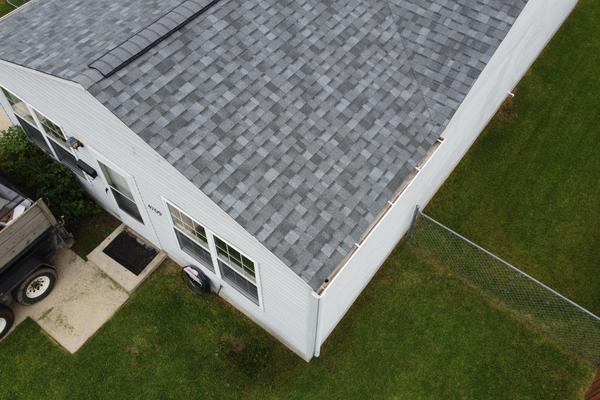 Online Reputation
Next, search for the company online by name. Then, search for the fencing contractor by name as well. Look for any suspicious reports or reviews that were posted online.
One or two negative reviews from previous clients isn't enough to completely discount a company. Numerous negative reviews, however, indicate you should look at other fencing contractors. Look for reviews that mention the contractor did a great job and provided excellent customer service.
You can use review sites such as AngiesList.com or USFenceGuide.com to check for reviews. Don't forget to check the company's Google My Business listing as well. Checking the fencing company's website might lead you to only positive reviews, since the company chooses which reviews to display on their site.
While you're online, make sure to check the company's BBB accreditation. Are they a member of the American Fence Association (AFA)?
These professional and corporate affiliations indicate the company is committed to providing excellent customer service.
Look for a BBB member with an A rating or higher.
Are you licensed to operate in the state?
Next, make sure the fence contractor is licensed to operate in the state you live in.
Choosing to work with a fencing contractor who isn't licensed will put you at risk. For example, you might get left responsible for their shoddy work. If any accidents or injuries occur on your property, you're held liable as well.
Make sure you don't agree to pay in cash. This could indicate the contractor isn't trustworthy. Otherwise, you could have a difficult time protecting yourself from disputes or duplicate charges.
Make sure you make payments to the business, not an individual, to ensure you're on their books
.
Are you insured?
Speaking of liability, you also want to make sure the contractor has general liability and workers' compensation insurance.
General liability insurance will protect your property if the contractor or their employees cause damages. The fencing contractor's insurance should cover the costs. Workers' compensation insurance will protect you if an employee is injured while working on your property.
Make sure these policies are both up-to-date. Consider requesting copies for your records.
Will you pull permits?
Ask any fencing contractors you interview about their permitting process. You should also verify which local permits you'll need for the job. Your city or county website should offer resources to help you during renovation and construction projects.
Ask if the fencing contractor's company will pull these permits for you.
Will you contact my utility company?
A professional fence contractor should contact your local utility company. This will allow them to locate and mark any underground gas, water, and power lines before building your fence.
This service is usually provided for free through your utility providers.
A professional fencing contractor will also ask for a copy of your survey records. They can use these records to verify where your property lines are. If you don't have these records, contact a surveyor or title company.
Make sure the plans for your fence don't encroach on a neighbor's property or public right-of-way properties.
Contacting your surveyor and/or utility companies will provide you with the information you need. That way, you can protect your property and cover any contractor's liability.
6. What kind of warranty do you offer?
An invisible fence could cost you between $1,000 to $3,000, depending on the size of your yard. A wood-based fence, on the other hand, could cost between $2,500 and $20,000.
Before you sign a contract and pay up, make sure to ask the fence contractor about their company's warranty.
After all, you don't want to pay that much, only to need repairs a few weeks later.
Determine when payment is required and whether they will accept payment-in-full after the project is complete. Some contractors require you to pay a deposit before the project begins. Others will negotiate a payment schedule with you beforehand.
First, make sure that you're clear on the payment terms before work begins. Get these terms in writing.
Next, make sure you're satisfied with the job before rendering the final payment.
This will help you avoid a potential scam.
Most fencing contractors offer a two- to five-year warranty for the installation. Some warranties depend on the type of fencing materials you use. Make sure the warranty information is included in your contract.
What's the timeline?
Before the project begins, make sure you understand the timeline. How long will the project take? When can they get started?
Make sure the contract stimulates the project start and end dates.
You can also ask how long the quote will last. Some companies give you an estimate and two to three months to decide if you want to start based on that quote.
Reitzel Roofing & Exteriors Is Here to Serve You
When it comes to hiring a contractor for any job on your property, you want to make sure to hire the best. By asking your local fence contractor these five questions, you'll have the peace of mind you're hiring the right team for the job!
Eager to start your next project? Contact Reitzel Roofing & Exteriors today for a free estimate!