When it comes to enhancing the aesthetics, privacy, and security of your property in Virginia Beach, installing a fence is a wise investment. However, finding the right fence company can be a daunting task. With numerous options available and specific requirements to consider, it's crucial to make an informed decision. In this blog post, we will explore the key factors to consider when choosing the best fence company in Virginia Beach for quality installation and repair.
Assessing Your Needs and Budget
Before you start searching for a fence company, it's important to assess your specific needs and set a budget. Determine the purpose of your fence, whether it's for privacy, security, or aesthetics. Consider the size, materials, and style that will best suit your property. By having a clear understanding of your requirements and budget, you can narrow down your options and find a fence company that aligns with your needs.
Researching Fence Companies in Virginia Beach
To ensure a successful fence installation or repair, it's crucial to research and evaluate the available fence companies in Virginia Beach. Begin by searching for keywords like "fence company Virginia Beach" or "fencing companies in Virginia Beach" to find local providers. Look for companies that have extensive experience, a solid reputation, and positive customer reviews. Visit their websites, explore their portfolio, and gather as much information as possible.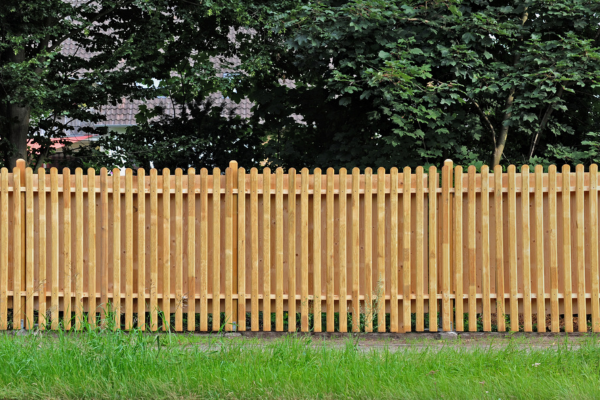 Verifying Licenses, Insurance, and Certifications
When it comes to selecting a fence company, it's essential to verify their licenses, insurance coverage, and certifications. Ensure that the company is properly licensed to operate in Virginia Beach and that their team consists of trained professionals. Ask for proof of insurance, including liability coverage and workers' compensation, to protect yourself from any potential liabilities during the installation or repair process. Additionally, certifications from reputable industry associations showcase the company's commitment to quality and professionalism.
Section 4: Requesting Detailed Estimates and Warranties
Before finalizing your decision, request detailed estimates from the fence companies you are considering. The estimates should include a breakdown of the costs for materials, labor, and any additional services. Compare the estimates to ensure they align with your budget. Additionally, inquire about warranties on both materials and workmanship. A reputable fence company should stand behind their products and services, offering warranties that provide peace of mind for years to come.
Evaluating Customer Service and Past Projects
The level of customer service provided by a fence company can significantly impact your overall experience. Consider how responsive, knowledgeable, and accommodating the company's representatives are during your interactions. Additionally, ask for references or examples of their past projects to evaluate the quality of their work. By reviewing their portfolio and speaking with previous clients, you can gain insight into their craftsmanship and attention to detail.
Conclusion
Selecting the best fence company in Virginia Beach for your installation or repair project requires careful consideration. Assess your needs, research local companies, verify licenses and insurance, request detailed estimates, and evaluate customer service and past projects. By following these steps and considering the factors discussed, you can confidently choose a reputable fence company that will deliver quality results, ensuring your property in Virginia Beach is secure, aesthetically pleasing, and tailored to your unique needs.
Remember, investing in a fence installation or repair is a long-term commitment, and selecting the right fence company is crucial to achieve the desired outcome.
For professional fence installation and repair services in Virginia Beach, contact Reitzel Roofing & Exteriors today. With our experience, expertise, and commitment to customer satisfaction, we are your trusted partner for all your fencing needs.