Choosing the right roofing contractor for your project is an important decision. The roof of a home or commercial building is a crucial part of its structural integrity and longevity, so it's essential to have a reliable and experienced contractor who can provide the highest quality services. With the right contractor, you can rest assured that your residential or commercial roofing project will be completed safely and efficiently.
In this blog post, we'll discuss the key considerations when selecting a roofing contractor, so you can find the best possible fit for your needs.
Look for a contractor with experience
When it comes to finding a roofing contractor for your property, experience matters. Before you hire a roofing company, make sure you know their level of experience. A well-experienced roofing contractor will have the expertise to diagnose any roofing issues and be able to solve them quickly and efficiently. They will also be aware of all the latest roofing products and technologies on the market, ensuring that your roof is up to date with the latest advancements in the industry. If the contractor you are considering does not have a wealth of experience, it's best to look elsewhere.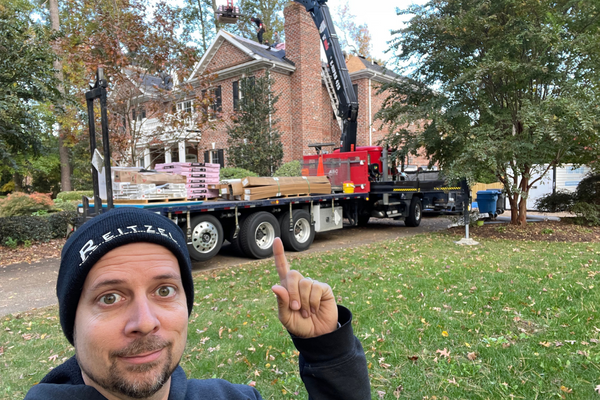 Make sure the contractor is licensed and insured
When choosing a roofing contractor for your home or commercial property, it is important to ensure that they are licensed and insured. A roofing company or contractor must be licensed in order to legally operate in your area. This license can be verified through the state licensing board.
Additionally, a roofing contractor should have liability insurance to cover any damages that may occur as a result of their work. Ask the roofing company or contractor for proof of their insurance coverage and make sure that it is up to date. Finally, make sure that the contractor is bonded, meaning that a third-party will cover the costs of any damages resulting from a failure to complete the job. Having a licensed, insured and bonded contractor will provide you with peace of mind when making repairs on your home or commercial space.
Get multiple bids
When it comes to choosing a roofing contractor for a home or building, it's always important to get multiple bids from different companies. This will help you to compare prices and services offered by each roofing company and make sure you're getting the best value for your money. You should also compare the different materials that each contractor offers so that you can make an informed decision.
The first step is to identify the roofing contractors that offer services in your area. Ask around for referrals or look for local listings online. Once you have a list of potential contractors, make sure you contact each one to get a detailed bid. It's important to provide the same information to each contractor so that they can accurately estimate the cost of the project.
When getting bids from contractors, be sure to ask questions about their experience, licensing and insurance status, and any warranties they offer. This will help ensure you are working with a reputable roofing company who will be able to provide quality service. Additionally, it is important to ask the contractors if they have ever worked on commercial buildings before (if applicable), as this type of work requires more expertise than residential roofing.
Finally, when comparing bids from different roofing contractors, consider not just the price but also the materials and services provided by each one. Some companies may offer more features or better materials than others, and these should be factored into the overall cost. By getting multiple bids and doing thorough research into each roofing contractor, you can rest assured that you are making an informed decision about the best roofing contractor for your home or commercial building.
Ask for references
When searching for a roofing contractor to work on your property, it is important to get references from the roofing company you are considering. You want to make sure that the roofing contractor has a good track record of satisfied customers and will be able to deliver high-quality results. Ask the roofing company for at least three references of past customers they have worked with.
When speaking to references, ask questions such as: How was the communication between you and the roofing contractor? Did they arrive on time and complete the job in the agreed-upon timeframe? Was the price fair? Did you experience any issues during the job and how did the roofing contractor handle them? Did the roofing company clean up after the job was complete?
By asking for references and taking the time to speak with past customers, you can be confident that you are making an informed decision when it comes to choosing a roofing contractor for your residential or commercial property.
Check out the contractor's reviews
When searching for a reliable roofing contractor, one of the most important steps is to check out the contractor's reviews. Asking around and searching online can help you find reviews from people who have worked with the roofing company or contractor in the past. Reading through reviews can give you an idea of the quality of service you can expect from the contractor, as well as how they handle customer service and communication.
Online review sites like Google, Yelp, and Angie's List are all excellent sources for finding unbiased opinions about a roofing company or contractor. The reviews may include ratings from other customers, as well as detailed descriptions of the contractor's workmanship, pricing, and overall experience. If there are any negative reviews, take the time to read them thoroughly and weigh the pros and cons before deciding whether to hire that particular roofing contractor.
It's also important to look for online reviews directly on the contractor's website. While these may be less objective than reviews on third-party sites, they can provide an additional source of information about what customers think of the roofing company or contractor. Make sure to read through any positive and negative reviews carefully to get an accurate picture of the contractor's performance.
By taking the time to do some research and check out reviews, you'll be more likely to find a reliable and trustworthy roofing contractor that can complete the job efficiently and to your satisfaction.