If you're a homeowner, you know that the roof over your head is one of the most important investments you'll make in your home. With the cost of roof replacement constantly on the rise, many are asking the question: is there a cheaper alternative than replacing my roof? In this blog post, we'll look at some of the options available to help you save money while still keeping your home safe and secure.
Read on to find out if there's a more affordable solution than replacing your roof.
When to Replace Your Roof
The decision of whether to replace or repair your roof is dependent on a few factors, such as the age and condition of your roof. Generally, roofs should be replaced if they are more than 20 years old, but this depends on the type of material used and whether it was maintained correctly.
If your roof is damaged due to storms, strong winds, or other natural disasters, you should inspect it for any signs of wear and tear. Additionally, if you're noticing leaks or water damage, then it's time to replace the roof. If your roof is sagging or missing shingles, these can be indicators that your roof needs replacing.
It's important to keep an eye on the condition of your roof and check for any warning signs that indicate it's time to replace it. The sooner you take action, the better, as a damaged roof can have serious consequences if not addressed quickly.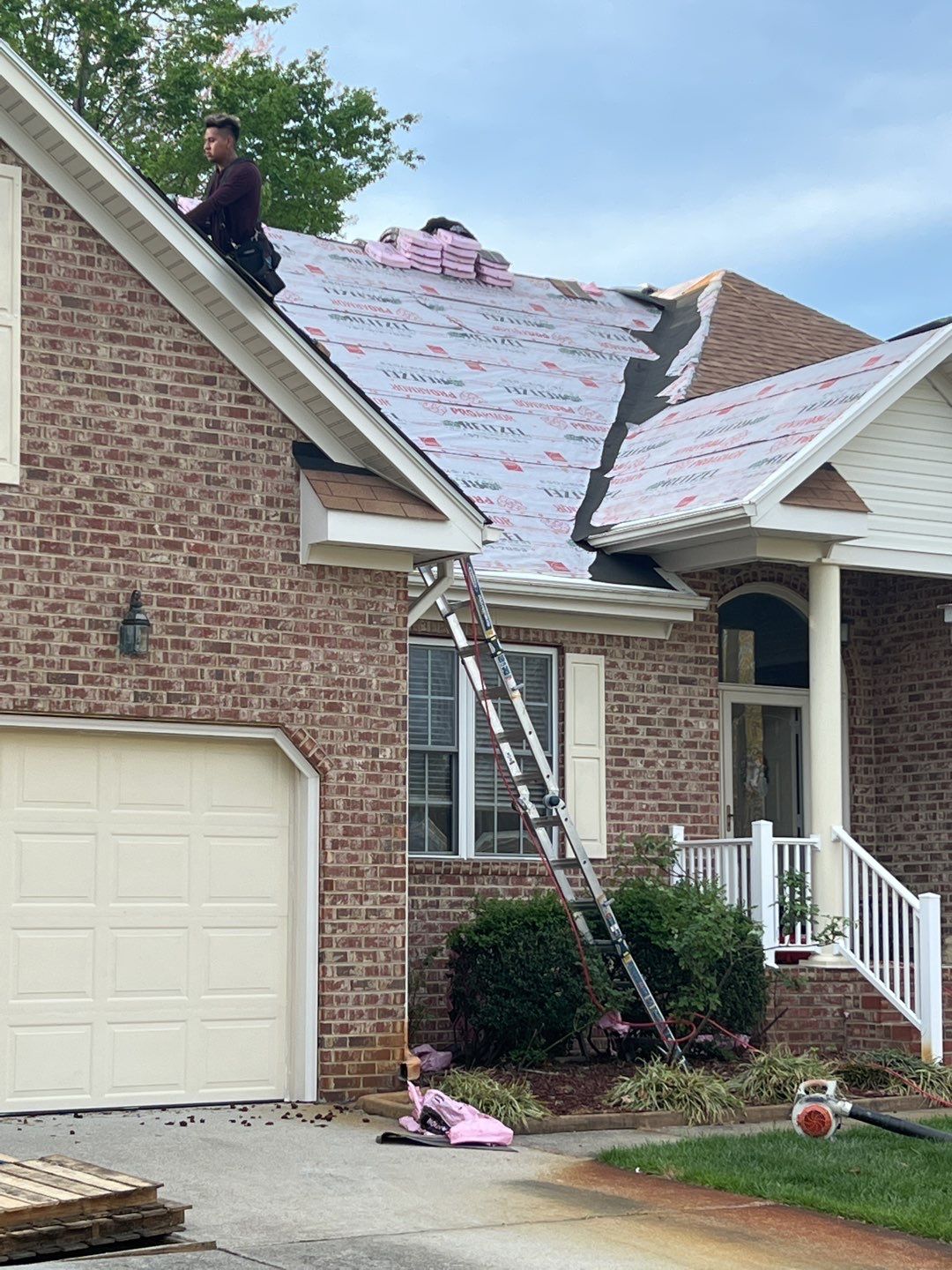 The Cost of Replacing a Roof
Replacing your roof can be an expensive proposition. Depending on the size and materials used, you could be looking at thousands of dollars in repair costs. For example, replacing a 3,000-square-foot roof with asphalt shingles would typically cost between $7,000 and $15,000, not including additional materials like insulation, vents, flashing, and so on.
The cost of replacing a roof also depends on the complexity of the job. If the roof is steep or has many features such as dormers and skylights, then the job will be more complex and require more materials, increasing the total cost of the project.
When you get your roof inspected by Reitzel Roofing & Exteriors, we will provide you with a free quote right on the spot! Our roofing contractors are highly certified and trained in being honest in their quotes. We will offer you the best suggestion for your family, whether that is a roof replacement or an alternative.
Cheaper Alternatives to Replacing Your Roof
Replacing a roof can be a costly expense, so before investing in a new roof, it's worth considering some of the cheaper alternatives. Depending on your roof's condition, you may be able to prolong its life by making some simple repairs.
Repairing minor issues: Before you opt for a full roof replacement, you should consider repairing any minor issues first. This can include fixing small holes or cracks in shingles, sealing around chimneys, or patching small sections of missing shingles. These small fixes can make a big difference in the overall condition of your roof and help you avoid a costly replacement.
Roof coating: Applying a roof coating is a great way to extend the life of your roof and prevent further damage. Roof coatings are applied as a liquid or spray foam that creates a waterproof barrier and helps insulate the roof. The cost of roof coatings varies depending on the size of your roof and the type of coating used.
Cleaning and maintenance: Regular cleaning and maintenance of your roof can help prevent further damage and reduce the need for replacement. Cleaning should be done twice a year, during spring and fall, when debris can easily accumulate on the surface of the roof. You should also inspect get your roof inspected regularly for any signs of damage or wear and tear.
While replacing your roof can be an expensive investment, there are several cheaper alternatives that can help extend the life of your existing roof. Taking the time to repair minor issues, applying a protective coating, and regularly cleaning and maintaining your roof can help you avoid a costly replacement.
Get your free inspection and quote on-site at Reitzel Roofing & Exteriors! We proudly serve Virginia Beach, Virginia, and its surrounding areas. Click here to schedule your roofing inspection!