When you are planning a home improvement project, it is important to find the right contractor for the job. It is essential to ask the right questions to ensure that the contractors you are considering have the qualifications and experience necessary to provide the best quality work. Before you hire a contractor for your home improvement project, make sure to ask these five essential questions.
1) How long have you been in business?
One of the first questions to ask is how long have they been in business? This can give you a good indication of their experience and skill level. The longer they've been in the business, the more likely they are to have a better understanding of the craftsmanship required to complete your project.
Make sure that the contractor you hire is experienced in providing quality work, as you want the best quality for your home improvement project.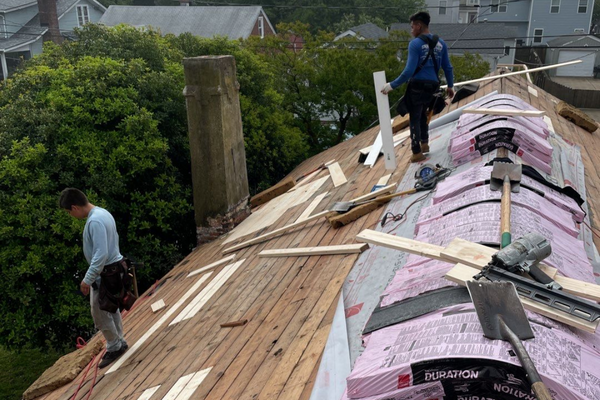 2) Are you licensed and insured?
When it comes to ensuring the best quality work is done on your home improvement project, you need to be sure to hire a contractor who is qualified and insured. Another important questions to ask your potential contractor is if they are licensed and insured.
Any contractor worth their salt should be able to provide you with proof of licensure and insurance. By asking this question, you can rest assured that your contractor has the skills and qualifications necessary to provide the highest quality work.
Furthermore, their insurance will protect you in the event that any damage or accidents occur during the course of your project.
Don't hesitate to ask for proof of their licensure and insurance before you hire them. Taking the time to make sure your contractor is properly qualified and insured can save you from costly problems down the road.
3) Do you have any references I can contact?
This will give you a better understanding of the contractor's past work and the quality of their work. It also allows you to verify their skills and abilities.
A good contractor should be able to provide you with multiple references from past clients who were satisfied with the job they completed. This will help you make an informed decision about whether or not this contractor is the right fit for your project.
By speaking with past customers, you can get a better idea of what kind of quality work they are capable of delivering and if they are worth investing in. Asking for references is an essential step in finding a contractor who will provide you with the best quality work.
4) What type of warranty do you offer on your work?
Most contractors should be able to provide some sort of warranty on their work, which will guarantee that the job is done right and to your satisfaction. It's also important to ask how long the warranty is good for, so you can make sure you'll have coverage if anything happens in the future.
Asking your contractor about the warranty they offer is a great way to ensure you're getting quality work that is done correctly and will stand the test of time.
5) Have you worked on a project like this before?
Experience is one of the most important aspects when it comes to quality work, and having a contractor that is familiar with the type of project you are wanting to do can be invaluable.
If you want to ensure the best quality for your home improvement project, it's essential to take the time to ask the right questions and make sure that your contractor is experienced and qualified for the job.
Don't be afraid to ask your contractor any questions you may have, as this is the best way to ensure that you end up with a project that you are satisfied with.